What Is Nature Photography?
Nature photography is a broad genre of art usually focused on natural history landscapes and wildlife subjects. The genre is generally characterized by its absence of people. Fine art nature photography prints are commonly found in hospitals, hotels and luxury homes. In this article I will discuss the different types of nature photography, types of substrates and where to buy wall art.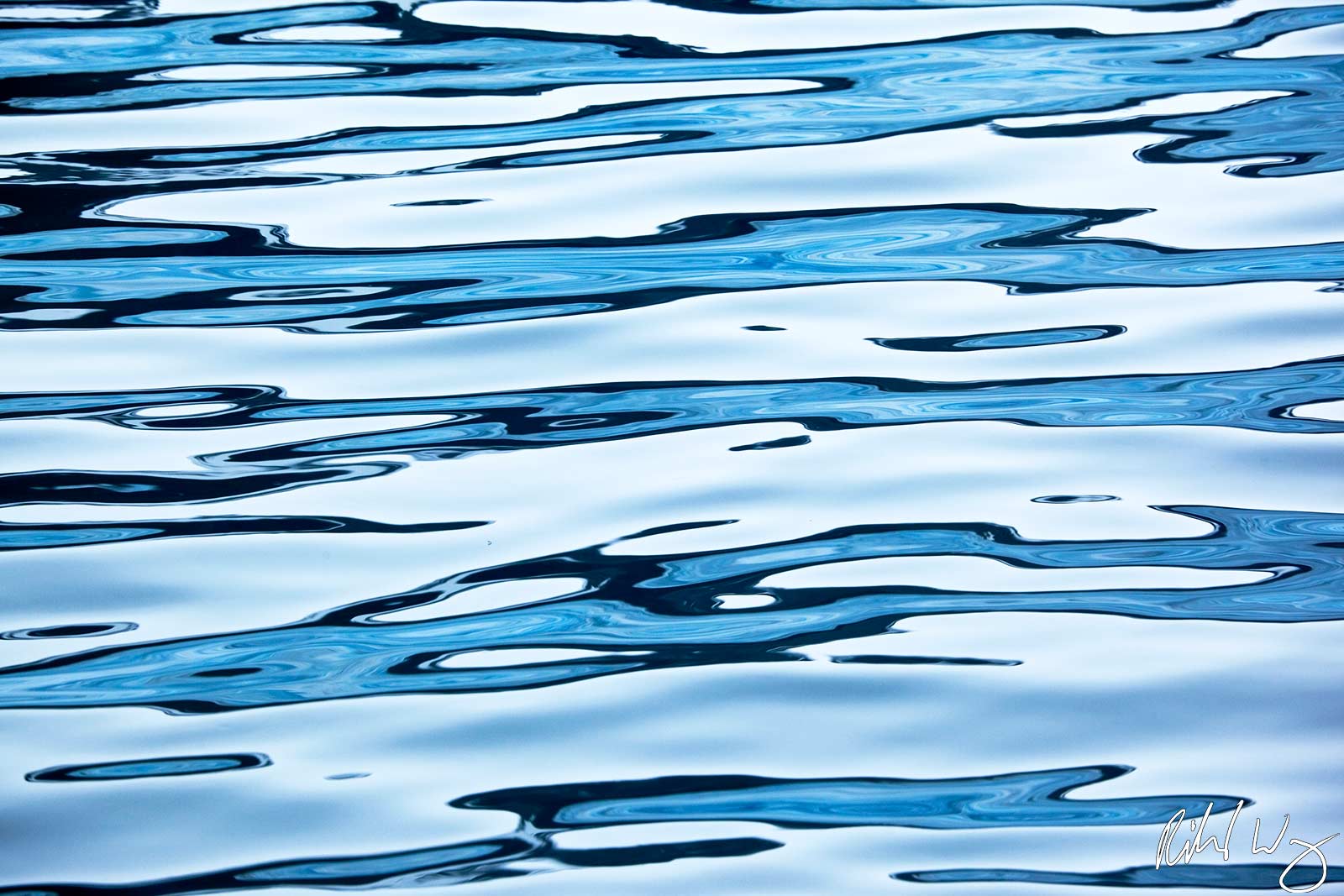 Types of Nature Photography

Iconic Nature Scenics: the most common type of nature photography found in most photographers' portfolios. This type of photography is generally made on popular roadside pullouts though not always. These iconic scenes are the most well-known scenes by the general public and heavily commercialized. The style is characterized by its use of wide angle lenses and highly-saturated colors.
Intimate Nature Photography: The opposite of grand landscape scenes, intimate nature photography generally focuses on "scenes within a scenes" such as forest scenes, rocks, colors and waterfall patterns. Trees are a favorite subject of mine as I find them conducive to telling a visual story or metaphor.
Abstract Nature Photography: This is arguably the most difficult type of nature photography art to visualize as most nature landscapes such as mountain scenics are a "found subject" as opposed to "created subject". I find this type of photography to be very rewarding creatively and satisfying to make. Abstract nature photography is arguably the most artistic of the sub-genres.
Flower Photography: Ranging from macro and close-up flower images to wide swaths of beautiful wildflower fields, flower photography is a universally-appealing subject that is ideal for medical office art and home interior design.
Wildlife Photography: This type of nature photography is focused on wildlife found out in the wild. Captive animals are generally not considered to be "zoo photography" and not "wildlife photography". Stylistically, most wildlife photographers tend to prefer long telephoto lenses for safety reasons and to not disturb wildlife.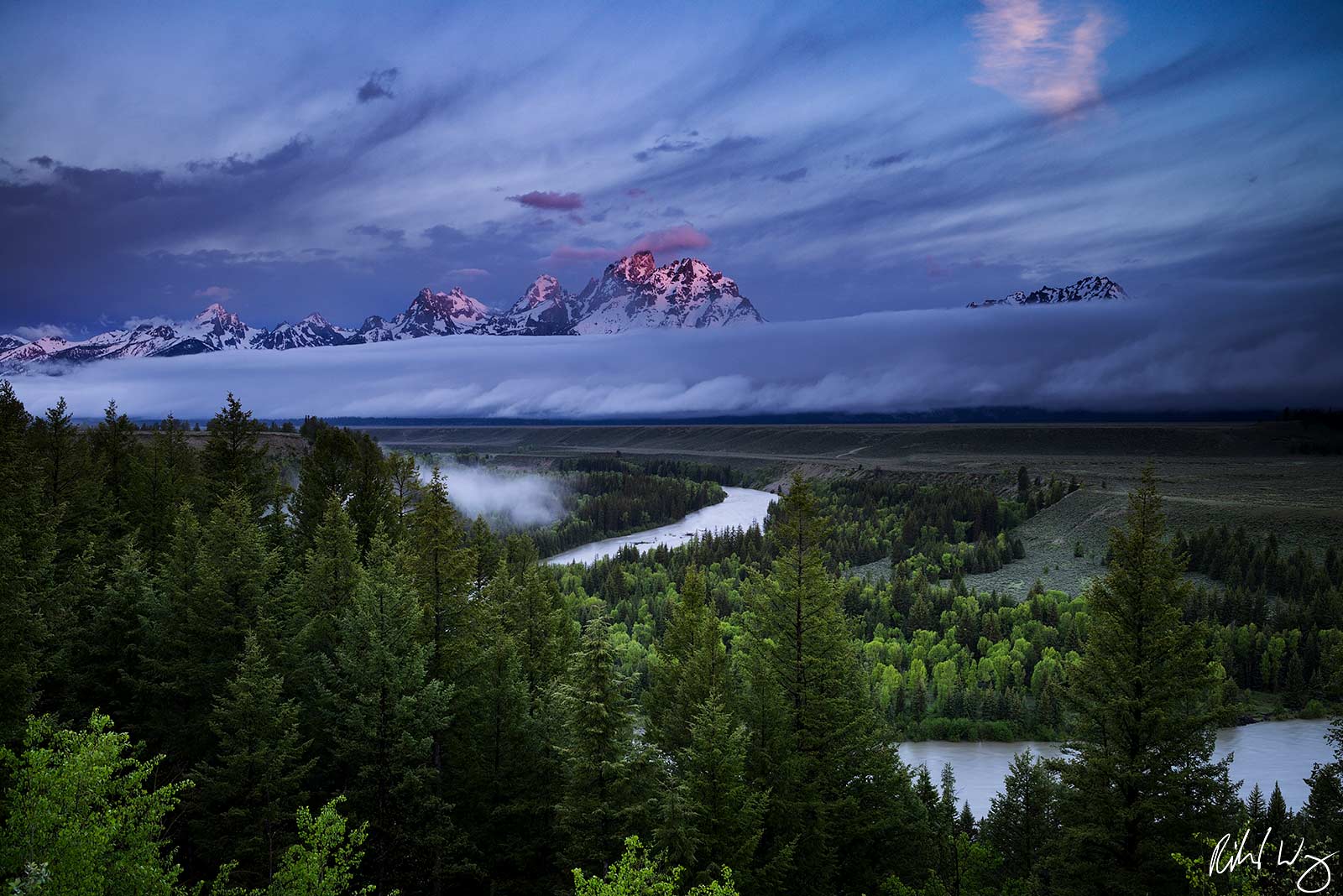 Types of Fine Art Prints

Giclee aka. Inkjet: Giclee is a French art term to describe inkjet printing. While most consumers probably equate inkjet printing to the average home office printer, fine art inkjet prints are actually a high-quality type of printmaking technique that is accepted in galleries and museums.
Lightjet: continuous tone prints from a laser, these prints on Fuji Crystal Archive paper are ultra smooth due to the use of lasers contrary to inkjet printing which sprays millions of small dots onto the paper.
Museum-Grade Cotton Rag: arguably the most archival type of fine art paper, museum-grade cotton rag are generally thicker than most fine art photography papers.
Canvas Prints: Printed on museum-grade canvas, these prints are heavily-textured which can obscure fine details. This is fine for wide landscapes that do not feature fine details but not suitable for intimate landscape photography.
Metal Dye-Sublimation: Dye-sublimation metal prints are created on thin sheets of aluminum that have had a fine art photography print "baked into the metal" through a high-pressure thermal transfer process. This is the most durable type of substrate and print finish which makes metal prints suitable for high-traffic areas such as hotel lobbies and medical offices. This is the most common type of nature photography art print available today.
Acrylic Face Mount: Numerous fine art photography labs have proprietary processes for creating a fine art print then dry mounting it flush against plexiglass acrylic or museum-quality "glass" such as TruLife

®

Acrylic. This is a luxury fine art printmaking technique that is ideal for colorful fine art nature photos. FujiFlex and Lumachrome prints are the most popular acrylic face mounts.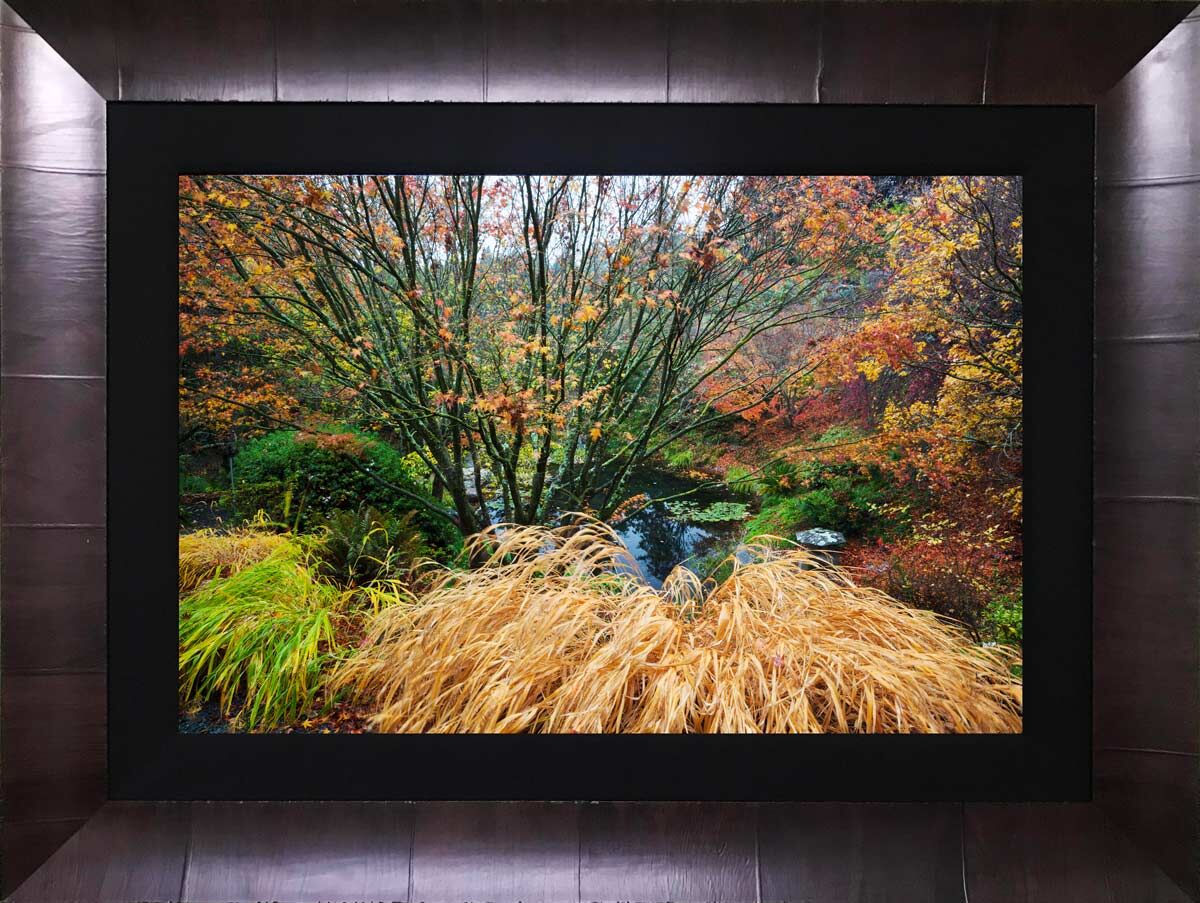 Where To Buy Nature Photography Prints

Art Fairs: Many cities have annual or semi-annual arts and crafts fairs where artists including photographers set up a booth to sell their art. I've been to many and to be honest, the quality of nature photography is almost always mediocre and cliched at best. Try going to one that has multiple photographers and you're likely to see very similar nature scenics from all of them.
Photography Galleries: More expensive than most art fair artwork, photography galleries usually have a higher-quality presentation with framing and lighting. The drawbacks are that the artwork is not necessarily much different from what you would see at an art fair and the price is much higher due to the overhead costs of maintaining a physically gallery space.
Online eCommerce Sites: The cheapest sources to buy nature photography art, there are numerous sites that sell mass-produced artwork for cheap prices. Quality is often sacrificed to meet profit margin targets and artwork can be produced without having been seen by a single person during the process. If you want cheap decor then by all means shop at these websites. Photographers have little say in how the work is produced as these companies are large corporate entities. To show you how cheap these prints are, I've priced out some large prints on each marketplace below:

Fine Art America: 72"x48" framed print with 10" matte for $1,062
Etsy: 40"x90" 3 canvas panel for $999
Big Wall Decor: 72"x108" framed print for $950
Society6: 40"x28" print for $39
Art.com: 24"x36" framed premium photographic print for $275
WallArtPrints: 47"x31" stretched canvas for $132.99
Great Big Canvas: 60"x40" framed canvas for $500.49
Wayfair: 30"x47" canvas for $106.99
A professionally-produced 108" print would easily cost me more than $3,000 to make by comparison because my art is meticulously created by trained printmakers, not manufactured by automated machines. The only way to sell a framed print of that size for $950 and make a profit is to produce this with the lowest quality methods possible. Would you rather spend your hard-earned money on art of high-quality that will last for a lifetime or buy a glorified poster disguised as fine art?.