Andreas Gursky (b. 1955) is a German photographer that created three of the top ten most expensive photographs ever sold including 99 Cent II Diptychon which was previously #1 on the list. Gursky's Rhein II was or currently is the most expensive photo ever sold depending on whether or not you consider Peter Lik's Phantom to be the most expensive photo. Gursky's print sold at Christie's art auction in 2011 for $4.3 million dollars. Regardless of which photo is actually the most expensive ever sold it's obvious that Gursky has no shortage of collectors willing to pay large sums of money for his artwork.
About Rhein II

Andreas Gursky photographed Rhein II in 1999 along the lower Rhine River in Europe. The weather was overcast and there is nothing inherently remarkable about this scene though several details were cloned out digitally including dog walkers and a factory building. This was the second photo of a six-part series on the Rhine River.
What Was Rhein II Printed On?
Since Rhein II sold for such a vast sum of money it warrants asking what print substrate the photograph was printed on. After all, the most valuable works of art have generally tended to be canvas paintings rather than inkjet photographic prints. According to Wikipedia and The Telegraph, this was is a chromogenic color print (c-print) aka. silver halide paper that was face mounted on acrylic plexiglass. The print measures in at a large 73x143 inches while the frame measures in at 81x151 inches.
The print substrate also happens to be similar to the most luxurious print substrate that I offer for sale on my own website. Very few people can afford Gursky's work so you might take a look at my own artwork as a viable substitute for your home. While my Lumachrome HD acrylic face mount prints are not exactly cheap it won't break the bank either and within the price range for most homeowners. I believe people should acquire artwork they enjoy and like rather than buying the highest price item available at the auction house.
In my opinion, Lumachrome HD Acrylic face mounts are the most visually-stunning type of prints that you can own. The finest details appear to emerge in 3D from the depths of the photo with the Lumachrome process thanks to the transparency layer that is infused with iridium particles (one of the rarest metals found on Earth) and is captured in a layer suspended between the white poly surface and museum-grade TruView acrylic. The resulting print almost appears as if it is backlit.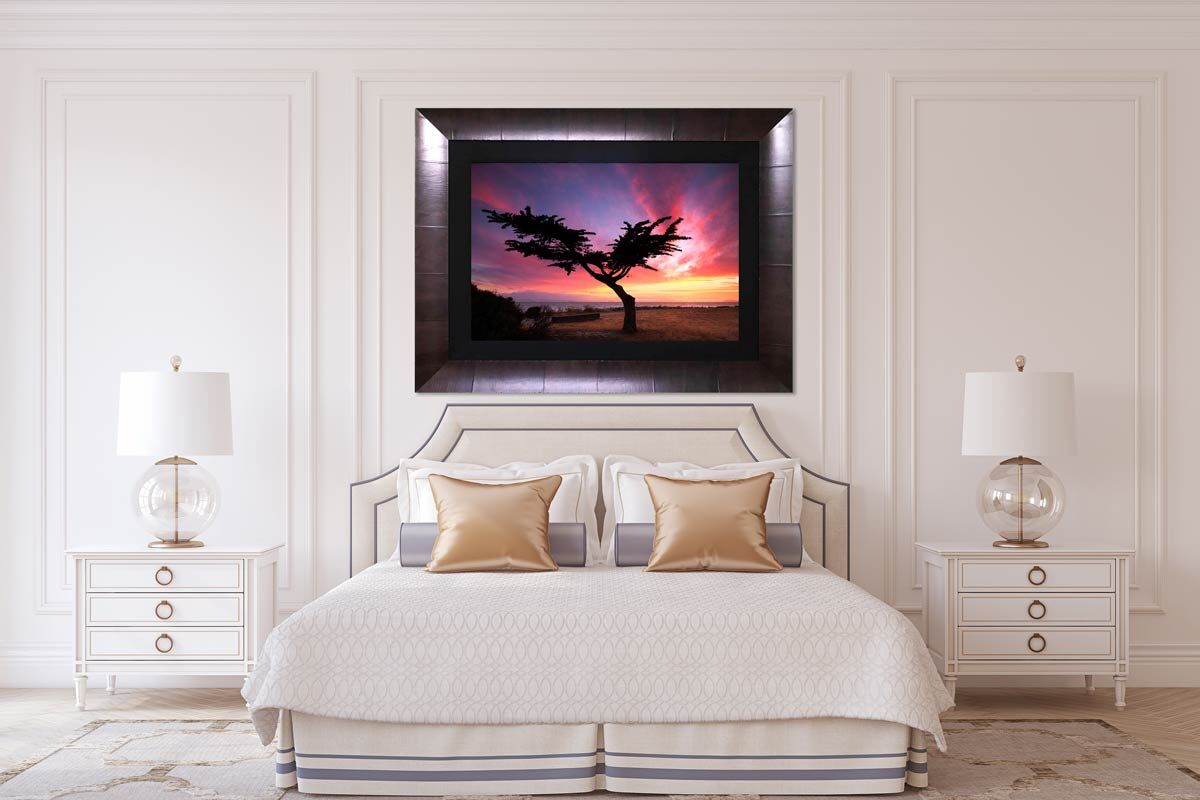 About My Artwork
Nature photography is more than just pretty pictures to me. Early on, photography became a creative outlet for me to express myself as I struggled to find my way in the world following college while also helping me to cope with my dad's terminal illness. While my landscape and nature photography might sometimes look beautiful, it is rarely my intent to showcase beauty for beauty's sake. I offer large museum-quality fine art prints that are produced with best-in-class materials and masterful technique.
Read about my fine art photography prints and contact me if you need assistance with acquiring your next masterpiece.