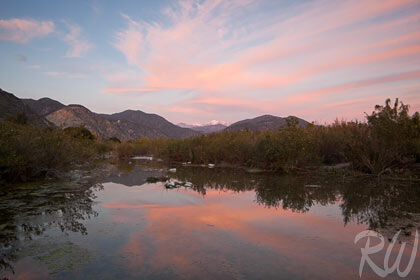 After seeing so many photographers rave about Tony Kuyper's Luminosity Masks for Photoshop over the past few years, I finally took the plunge to see if I could use them to extract more dynamic range from my images. As you probably know, digital cameras are able to capture a significant amount of detail but the difficult part often times is getting enough details to come out during the processing stage while maintaining a natural-looking amount of contrast. Too much detail without contrast can result in a flat image so it is always a delicate balancing act for contrasty images such as this scenic landscape photo.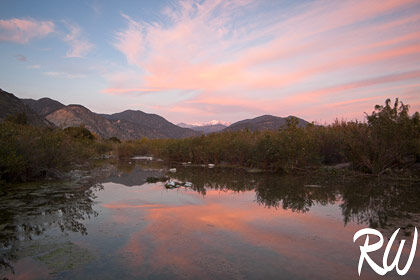 My workflow typically involves importing the RAW files into Lightroom 2 then doing some adjustments there then exporting them as 16 bit TIFF files. I then open the TIFF's in Photoshop and do some layer adjustments with levels, curves and sometimes selective color before keywording and saving my master files for archiving. You can see the final result of that method in the above image.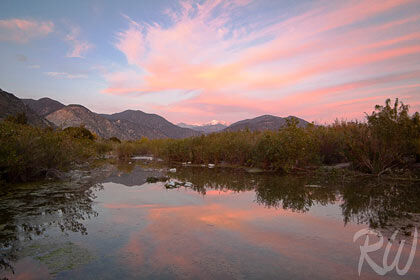 Notice in the 2nd image how the color highlights in the clouds are blowing out which causes them to lose some detail and color. That is an ideal situation to use the Luminosity Masks for the light tones. See how in the 3rd image there is more separation between the clouds and the sky in addition to a deeper colored orange. Also notice how the shadowed areas are more crisp and the details aren't as muddy as the other versions. Running the luminosity mask actions for the dark tones can really help those areas out. (The internet might not be the best venue for seeing the differences in color but I assure you that there is a major difference between the before and after images.)
I still have a lot to learn about the luminosity masks but clearly there is a lot of potential to be had. I'll have to dig through my archives for some difficult images to see if I can breath new life into them. Oh and by the way, the luminosity masks only cost $10 so I highly recommend them!
Click here to learn more about Tony Kuyper's Luminosity Mask actions.