Big Clifty Falls Panoramic
Indiana
Big Clifty Falls and Fall Foliage, Clifty Falls State Park, Madison, Indiana
Limited Edition of 10 Prints
Approximately 60 feet in height, Big Clifty Falls is arguably the most beautiful waterfall in Indiana. This park features some incredibly beautiful fall color during October as well.
Year Photographed: 2006
Limited Edition Lumachrome Acrylic Face Mount - Ready To Hang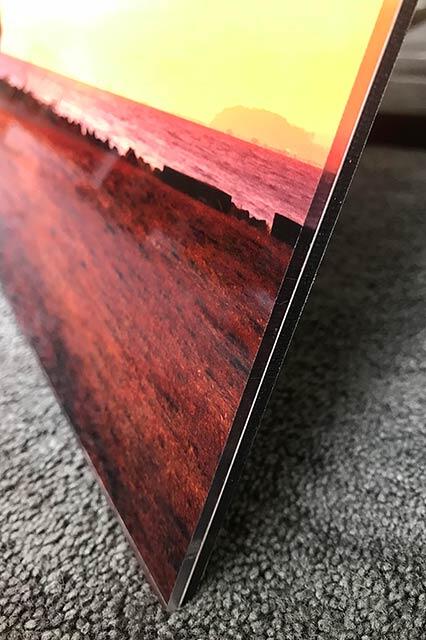 The ultimate in luxury fine art printmaking today. Lumachrome HD Acrylic face mounts are the most eye-catching type of prints that you can own. The finest details appear to emerge in 3D from the depths of the photo with the Lumachrome process thanks to the transparency layer that is infused with iridium particles (one of the rarest metals found on Earth) and is captured into a layer suspended between the white poly surface and museum-grade TruView acrylic. The resulting print almost appears as if it is backlit.
This ready-to-hang print includes a 1/8" acrylic face mount with a 6mm or 12mm Comatex backing and an HD Italian ROMA back mounted floating frame.

Limited to a small edition size of 25 prints unless otherwise noted, these digitally-signed and numbered prints come with a signed Certificate of Authenticity that has been affixed with our hologram system. The COA will be shipped separately. Prices may increase significantly as the edition gets closer to selling out which will increase the value for collectors. Once this edition has sold out then this photo will be permanently retired from printing.
Select a print size:
Be the first to view new artwork releases, be notified of artist events and receive promotional offers.