Acrylic Face Mount Prints
Meticulously-crafted by hand, my TruLife® acrylic face mount prints add a whole new dimension to traditional fine art photography printing methods. This premium substrate is for art buyers who seek the finest in art production. In this article, I'll describe how I prepare my files for print and how acrylic face mounts are created by my professional printers.
How The Print Process Works

When I receive a print order, I work off of a master file to create an output file for print. Initial adjustments include selective noise reduction (if needed) then capture sharpening at the native file size prior to sizing for the final print size. Capture sharpening is essential for counter-acting the blurring effects of anti-aliasing filters that camera manufacturers place over the camera sensors. Once optimal detail has been extracted from the original photo, I then size the file accordingly then do several rounds of creative sharpening and occasional detail blending to portions of the image that would benefit from it.
Once the sharpening process is complete, I soft proof my files according to the ICC profiles from my print labs. This allows me to simulate how the final print may look compared to my original file. No print is ever exactly the same as how a photo looks on a computer screen so it's important for the artist to know the difference so I can create a print that's true to my artistic intent. Since prints are a reflective medium as opposed to an illuminated medium (computer monitor), I generally increase the exposure slightly in my print file to compensate. After this step, I then sign my print files with a Wacom tablet for provenance unless requested otherwise. After this process I then do one final review of the print file prior to sending to my print labs.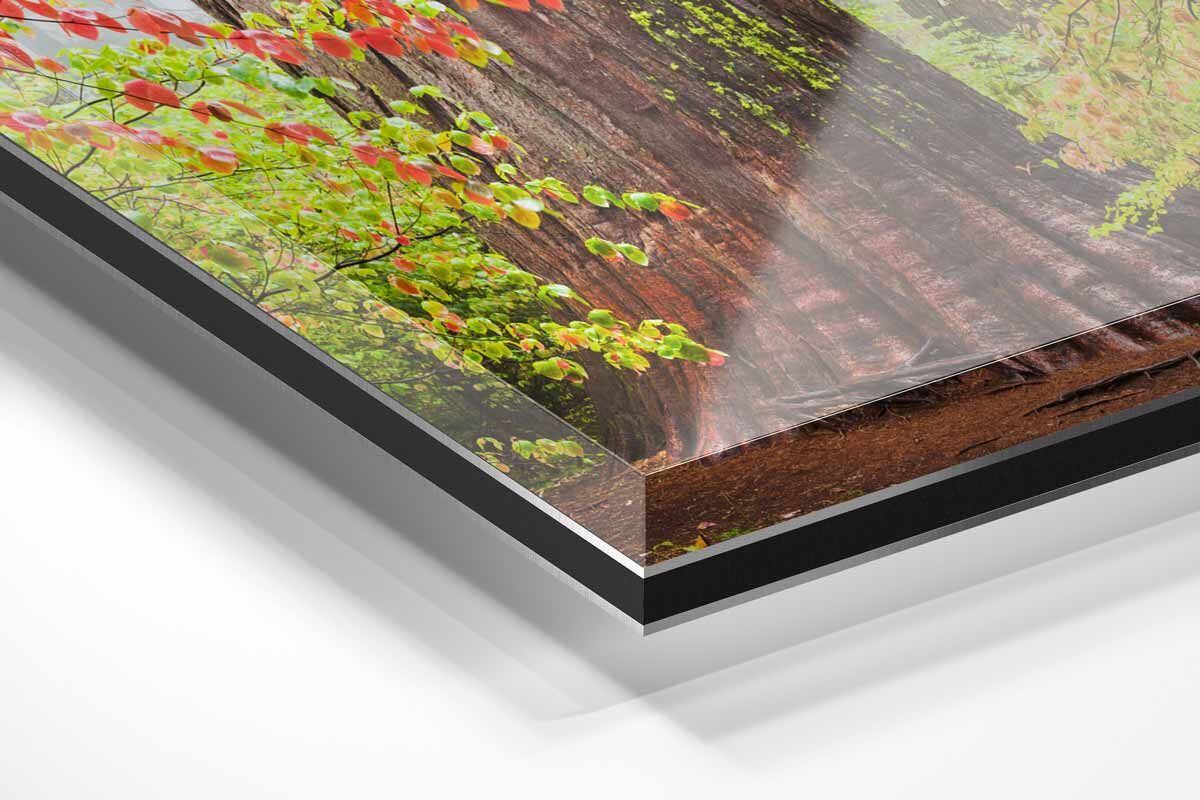 Making The Print
Once my printmaker has received my print file, they inspect the file to ensure that it will make for an excellent quality print. Quality is of utmost importance to me so I find that working with printers who may charge a bit more is worth the money so that I can have another set of professionally-trained eyes viewing my work prior to printing. There are a lot of cheaper options out there who cut corners by automating the entire fulfillment process and using inferior materials. If you want price then I'd encourage you to purchase art from another source, but if you're looking for artwork that's created by an artist and hands-on printers then you've come to the right place. Here are the following steps used to create a TruLife acrylic face mount once the print file has been green-lighted.
Print the photo on an archival photo paper specifically-designed for acrylic face mounting
Permanently bound the print directly onto museum-grade acrylic with an optically-pure adhesive which prevents bubbling and de-lamination
Add a second permanent adhesive layer to the back of the print which mounts onto a sturdy backer medium
Place a rear-mounted hanging system onto the backer medium to allow for hanging
Polish the acrylic by hand until crystal clear
Build a custom shipping crate for the print
Ship the artwork directly to you
I'm Here To Help You
I offer personal consultations with my customers to determine which style of print is best for you and produce custom print files tailored to your needs. Printing and shipping of my landscape and nature photos are handled by world-class professional print labs. I'm here to help you through the process as you consider purchasing artwork for your home or office. If you have any questions, please don't hesitate to reach out.