What Is a Saxophone?
The saxophone is a musical instrument that belongs to the woodwind family. It is typically made of brass and features a conical shape with a flared bell at the end. The instrument is played using a single-reed mouthpiece, similar to that of a clarinet, which produces sound when the player blows air through it and causes the reed to vibrate. Adolphe Sax, a Belgian instrument maker and musician, invented the saxophone in the early 1840s. The saxophone family comprises various sizes and ranges, from the smaller soprano and alto saxophones to the larger tenor, baritone, and bass saxophones. Each type of saxophone produces a unique timbre, allowing for a wide range of expressive possibilities in different musical genres.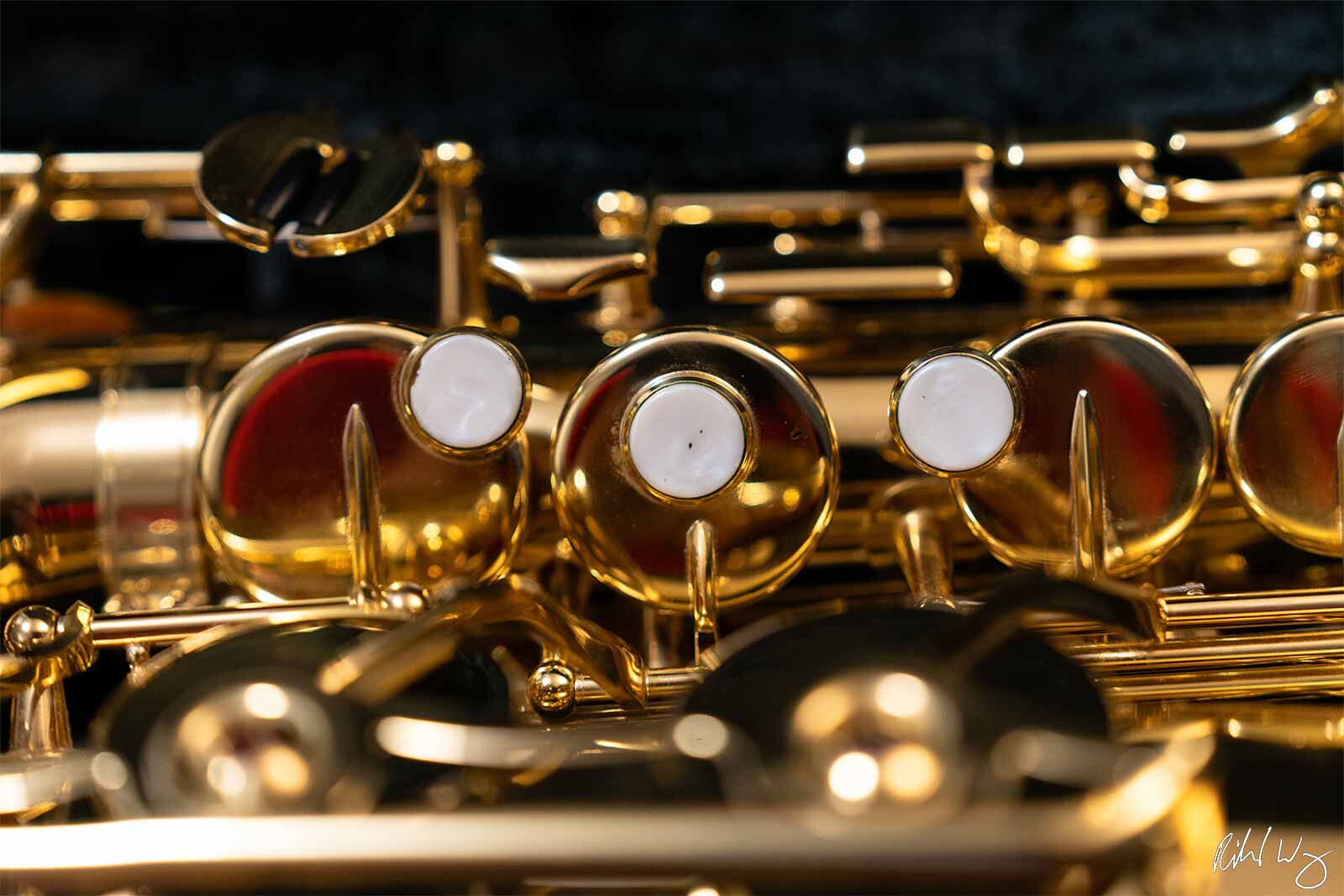 Is Saxophone Hard To Learn?
I first started playing the alto sax in 1990 and it wasn't until 2002 when I started to feel like I had a true command of my instrument. Being able to blow the horn and play in tune is not particularly hard. It took me maybe 3 years of playing in school bands to develop a good sound. Developing musicianship however takes a lifetime to master if that is even attainable.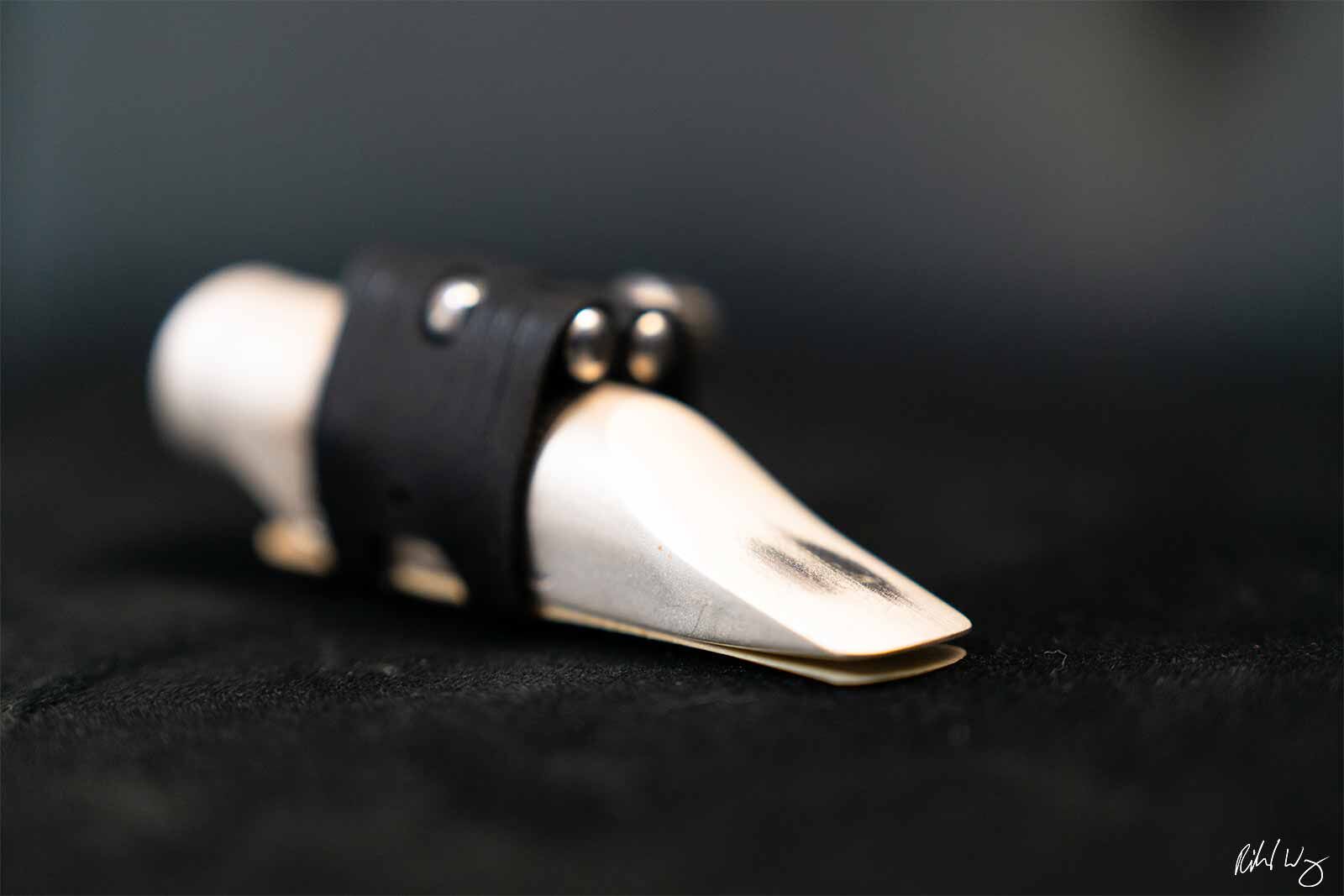 My Story
For the majority of my adult life, I've been known as a photographer. I've been marketing my photography since 2005. However, as alluded to above I spent more than a decade of my youth studying the saxophone. I retired from playing saxophone in 2003 as I moved out of my parents house into an apartment in San Francisco. My neighbors didn't appreciate my habit of playing loud at all hours of the day so eventually I gave it up. Not before writing and recording some of my own songs on low-budget, early-era digital equipment.
Fast-forward 19 years later to 2022, I decided to start playing alto sax again. Due to the multi-year pandemic, and the birth of my kids, I had been spending more time at home so I needed another creative outlet for my own sanity. Playing saxophone again after such a lengthy absence has been one of the most unusual journeys I've been on in life. It feels so familiar, yet I've forgotten so much over the years that it's scary. I'm also encountering the realities of middle-aged life. It's hard to read sheet music these days without squinting so aside from practicing patterns from a Joe Viola book, I play everything by ear now. Between developing an "old man eyes" issue and forgetting how to properly write music on manuscript paper, it's better for me at this point to focus on re-training my ear on hearing music. It took me about two months of solid fundamental practice on the alto sax to get my chops back. If anything, I'm probably practicing more efficiently now than I did as a kid since I have less time these days.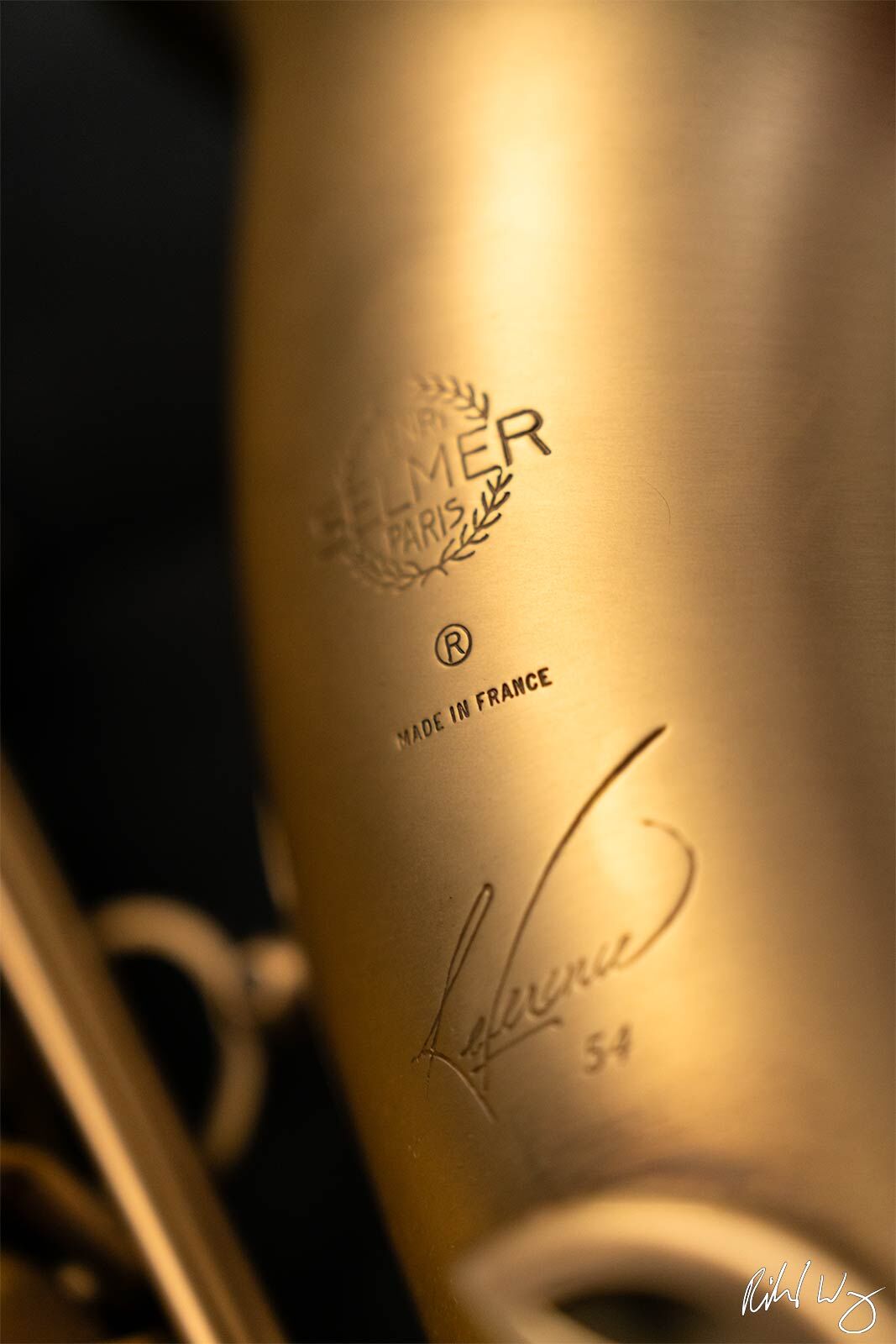 Selmer Reference 54 Tenor Sax
About six months later, I decided to reinvent myself as a tenor sax player so I purchased a used Selmer Reference 54 tenor sax. A brand new version costs about $9,000 whereas a used one typically goes for about $5-6k. I found mine for quite a bit less so I had to have it. I've truly fallen back in love with saxophone again, just a tenor sax this time. Writing and recording music is what I'm most passionate about. Back in my college days, I spent countless hours studying and playing classic jazz music. Most musicians with my background who continue with it seem content with playing jazz standards and improvising over other people's music. I have never bothered to memorize any standards (aka. cover songs as it's referred to in pop music), and feel like my main area of expression is creating my own music. I don't consider myself to be a jazz musician, as the music I write is probably best categorized as pop and rock music with R&B-style solos.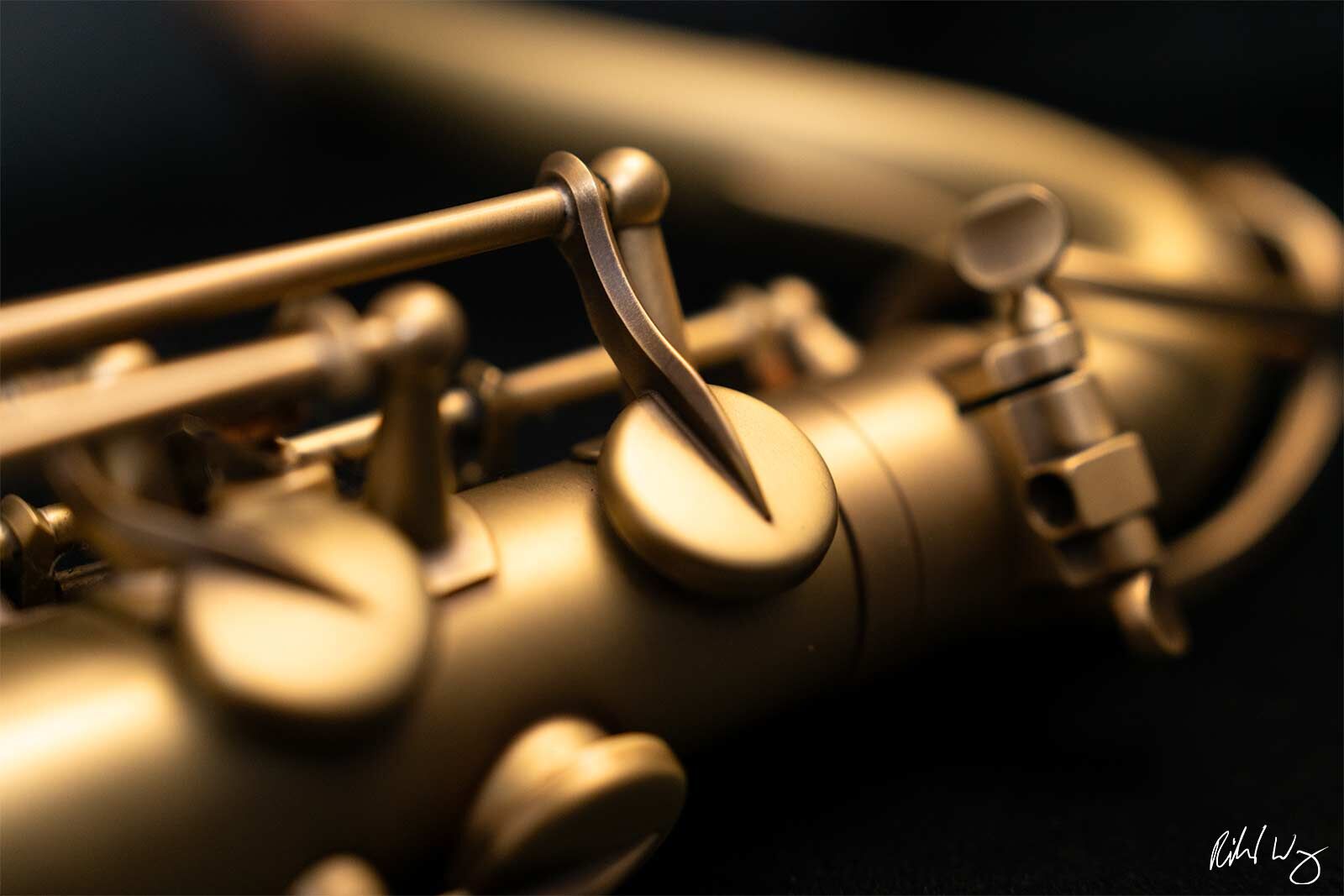 I recorded this song, Then and Now, in April 2023. This was the first recording I've made on saxophone in 20 years. I wanted to go for a retro garage rock type of vibe here. I developed the track using an intro, verse, chorus, verse, chorus, bridge, solo, chorus, outro solo format. Then I purchased an Electro Voice RE20 dynamic cardioid mic for my saxophone track recording. Then I encountered the reality that while I had been practicing the saxophone for more than a year, I had not played the sax over any music in 20 years! Being that rusty is a very sobering feeling. But I had a vision and proceeded anyway. The verse and chorus weren't coming to me. So I worked backwards. I recorded countless takes of the solo and outro solo until I got a feeling for the music and was satisfied with the results. The 1st solo features some John Coltrane-influenced licks and major scales. The outro solo borrowed a lick from Clarence Clemons' legendary solo from "Jungleland", the famous Bruce Springsteen song from 1975. Then I follow up with an altissimo pentatonic lick before concluding the song. From there, the chorus came to me as I was doing warm-up exercises one day. It took me 27 takes of the chorus to dial it in though. Like I said, it's taken me 20 years to get back here. Then I decided to jam a bit to the track and improvised the verse. I got it on the 2nd take.
My 2nd song here was recorded in July 2023. "The Rose", was inspired some recent tragedies in my personal life. Writing this music helped to me cope and deal with my sadness. The song structure is similar to "Then and Now", with an intro, verse, chorus, verse, chorus, bridge, solo, verse, outro solo format. Back in my college jazz band days, I would have written all the chords and melodies on notation paper then play it for recording. But I write entirely by ear these days. I improvised the verse and got it on the 1st take. The chorus came to me on the 2nd take. Recording the solos took a lot of work on this song however as the 1st solo took 8 takes while I did 31 takes on the outro solo. Unlike the previous song, the solos weren't really influenced by anyone in particular. Just played what I felt. I might have benefited from some pitch correction on a few parts but as someone who comes from a formal music education background I just can't see myself using auto tune. I'm less concerned with being 100% technically accurate these days, and focused on music as a means of personal expression.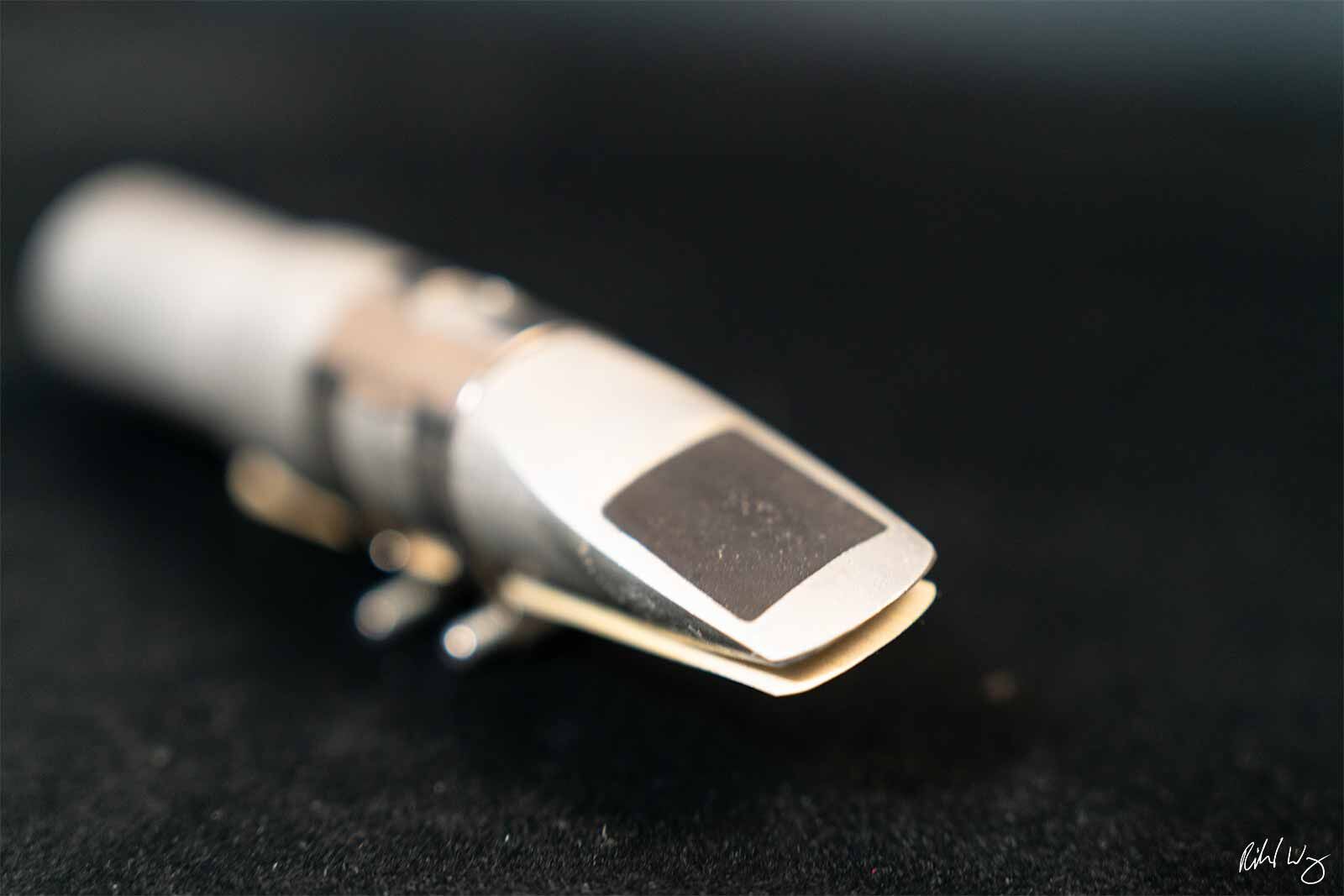 "1,000 Fridays" is a song I started writing 20 years ago. I had the guitar riffs and chord progression and had intended to record an alto sax melody and solo over it. During that time I ended up retiring my horn and never finished the song. So come 2023, I re-recorded everything and added tenor sax this time. This was a multi-layered, pop rock sound that was popular in the early 2000s but I added my own twist by playing rock & roll style saxophone over the music.