Sometimes combined with the dining room or dining area, kitchens are where creativity abounds. Generations of family recipes are passed down here. Breakfast toast is burnt and steak is perfected here. Countless dishes are produced here from fresh pasta to seafood and salads. From measured cups of flour to potlucks, the kitchen is where magic happens. Given the importance of kitchens in our lives, it's important to choose wall art that inspires you. If you're reading this article then I'm guessing that you're ready to make a house a home so I'm going to provide some kitchen art ideas here and share some of my favorite fine art photography prints.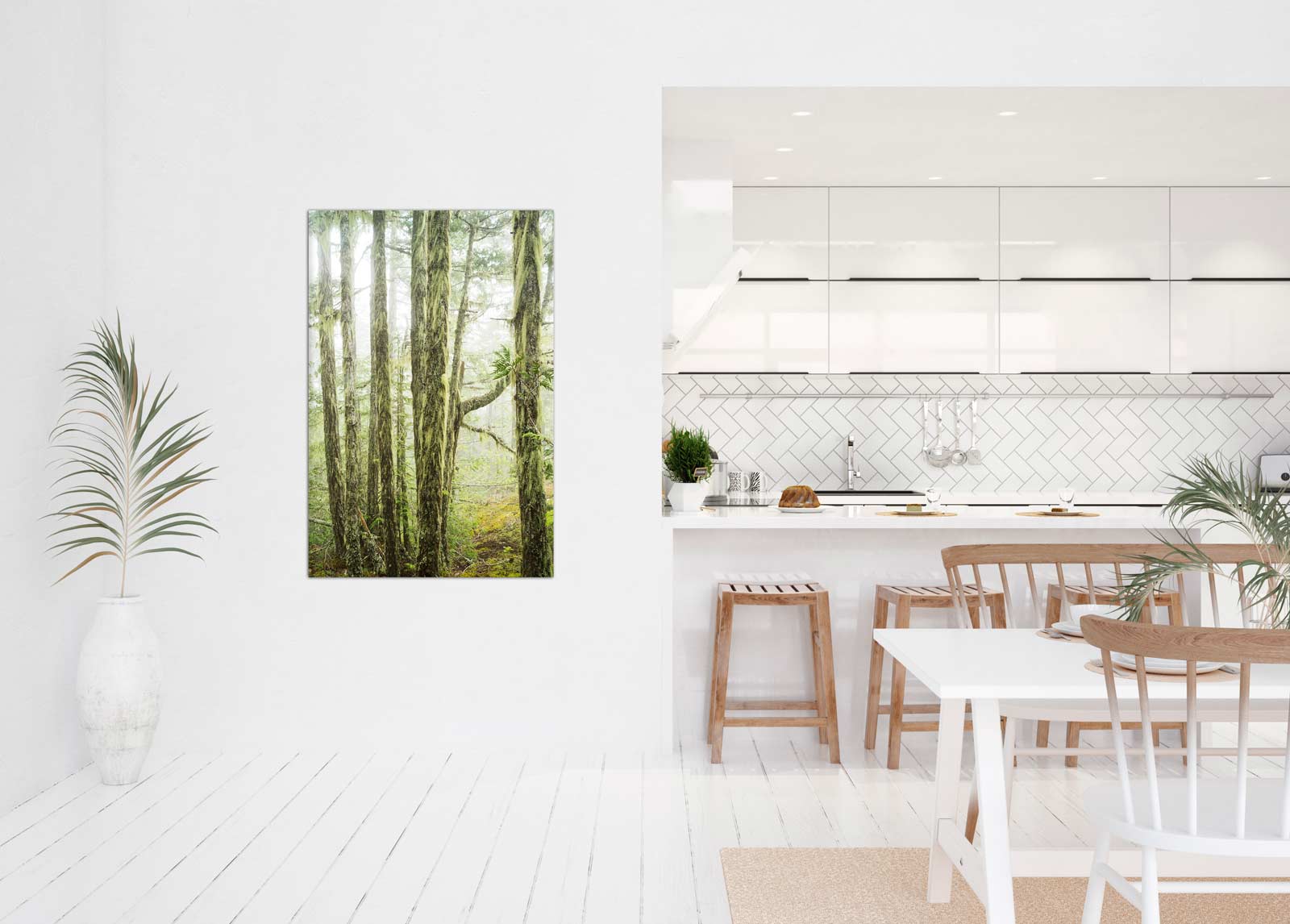 Benefits of Wall Art in the Kitchen
Wall art not only adds a touch of beauty and creativity to your kitchen, but it also offers several benefits that can transform the space into something truly remarkable.
Enhances visual appeal and adds character to the kitchen
One of the most significant advantages of incorporating wall art into your kitchen is the enhancement of its visual appeal. By selecting pieces that complement your kitchen's color scheme and design theme, you can instantly bring life and character to the walls. Whether it's a vibrant painting or a unique print, wall art has the power to make your kitchen visually stunning.
Reflects personal style and creates a unique ambiance
Wall art provides an excellent opportunity to showcase your personal style and create a unique ambiance in the kitchen. Whether you prefer a modern, minimalist look or a more eclectic and vibrant style, choosing the right wall art allows you to express your personality and design preferences. By selecting pieces that resonate with you, you can create an atmosphere that reflects who you are while making your kitchen truly one-of-a-kind.
Provides a focal point and creates a conversation starter
Having wall art in your kitchen can act as a focal point, drawing attention and becoming a conversation starter. Whether it's a striking piece above your dining area or an eye-catching display near your countertops, wall art has the ability to captivate and engage anyone who enters the kitchen. It serves as a focal point that anchors the space and adds intrigue to your cooking and dining experience.
Allows for customization and the opportunity to showcase individual preferences
The beauty of wall art lies in its versatility and ability to be customized according to individual preferences. With a wide range of options available, you can choose art that aligns with your taste, hobbies, or personal interests. Whether it's a collection of ChromaLuxe metal edge mounts, landscape prints on canvas, or framed family photos, wall art provides you with the opportunity to showcase your individuality and make your kitchen truly your own.
Top Kitchen Wall Art Ideas
Regional subject matter are popular themes for kitchen wall art which is not surprising considering that each region has a distinct style of cuisine. You can either go with regional themes where you home is based such as the Southwest and California, or you can simply go with themes that represent your favorite cuisines or heritage. There is so much symbolism that you can choose from. Or you might opt purely for dining room decor to match your wall color & kitchen cabinets such as specific color themes. Here are some top wall art ideas to consider: