Often the largest room in a house, living rooms are where memories are made. Energizing social gatherings with friends and family take place here. Your children may have taken their first steps here. Countless board games have been won and lost here. From deep conversations to laughter and even cries, the living room is the room of entertainment. Given the importance of living rooms in our lives, it's of little surprise that living rooms are the most popular place in homes to hang artwork. Even amongst people who don't consider themselves to be "art buyers" or "art collectors" it's very rare to come across a home that doesn't have any artwork in the living room. If you're reading this article then I'm guessing that you already have artwork but have some extra wall space, have recently remodeled or you just moved and ready to make a house a home. Regardless of where you are in the art buying process I'll provide some living room art ideas here and share some of my favorite fine art prints.

Top Wall Art Ideas For Living Room
The two most common types of wall art are fine art photography prints and paintings. Both mediums serve similar purposes in that they can help establish a mood. The moods can range from relaxation, uplifting to intense. Paintings are a much older medium but one advantage that photography has over paintings is that it's the only visual medium that can represent an actual moment in time so it can be easier for most people to relate to.
Here is a list of top wall art ideas for the living room:
Large Wall Art For Living Room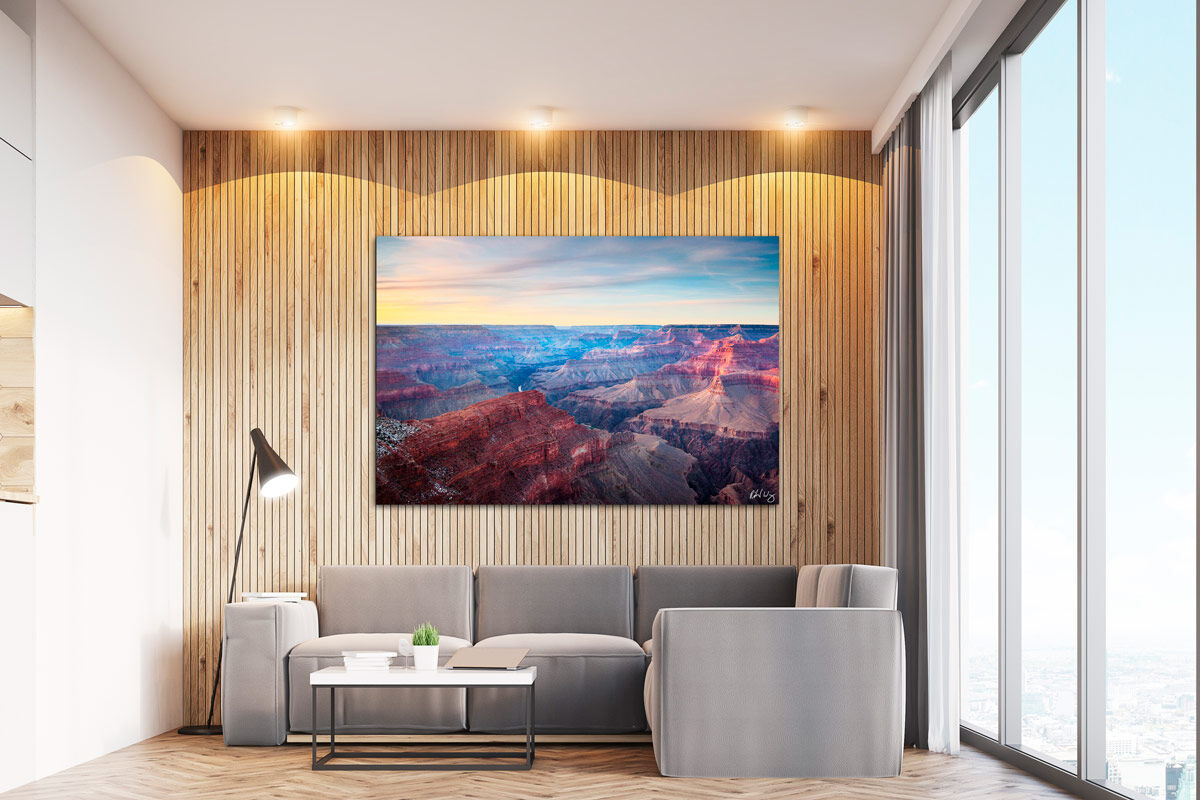 As mentioned earlier, living rooms are usually the largest room in a home so this is usually where you would hang the largest wall art in your house. Depending on the size of your furniture and/or if there is already existing art on the wall, many people can easily fit 60" to 90" and even 120" prints on a living room wall. Hanging small art pieces on large walls can look underwhelming and not have the intended emotional impact so choosing the appropriate size that can hold its' own on the wall is important. I've created a wall art size calculator to help guide you if you're undecided on how large of a print you need.
Living Room Canvas Wall Art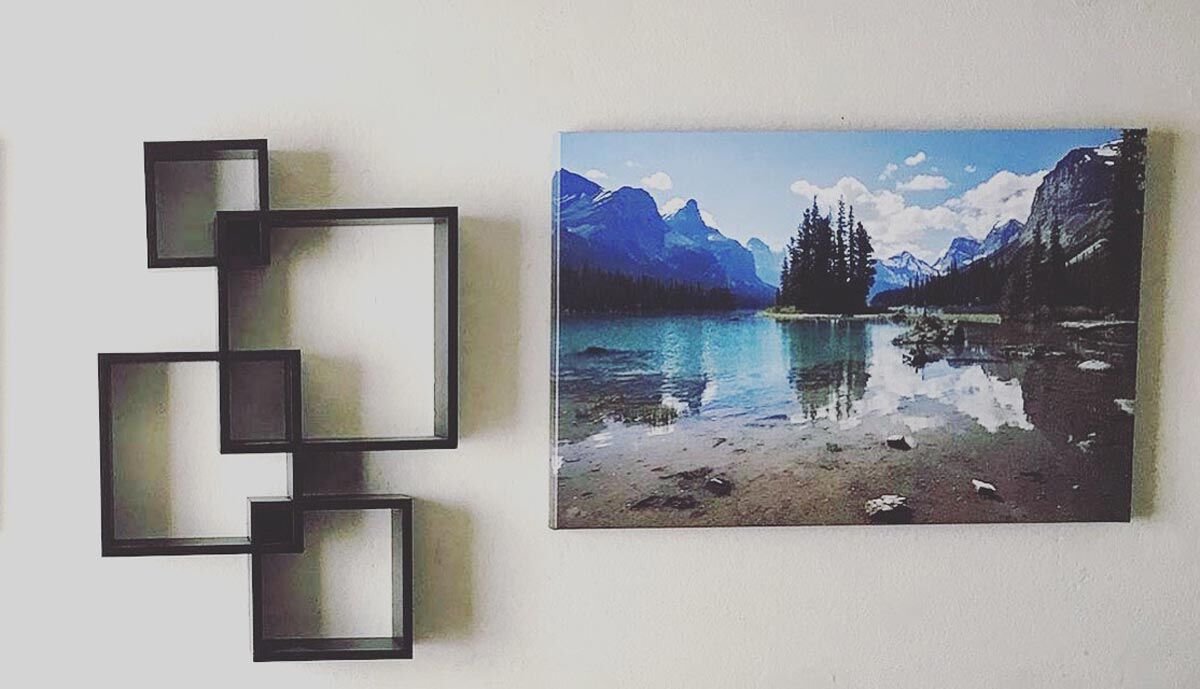 Canvas prints were popular on the arts and crafts circuit about a decade ago when the frameless look first became popular. Lower cost than luxury acrylic face mounts or metal prints, canvas can be a good option if you're on a budget. The main drawback is that canvas prints are not nearly as detailed as other fine art photographic print substrates.
Framed Wall Art For Living Room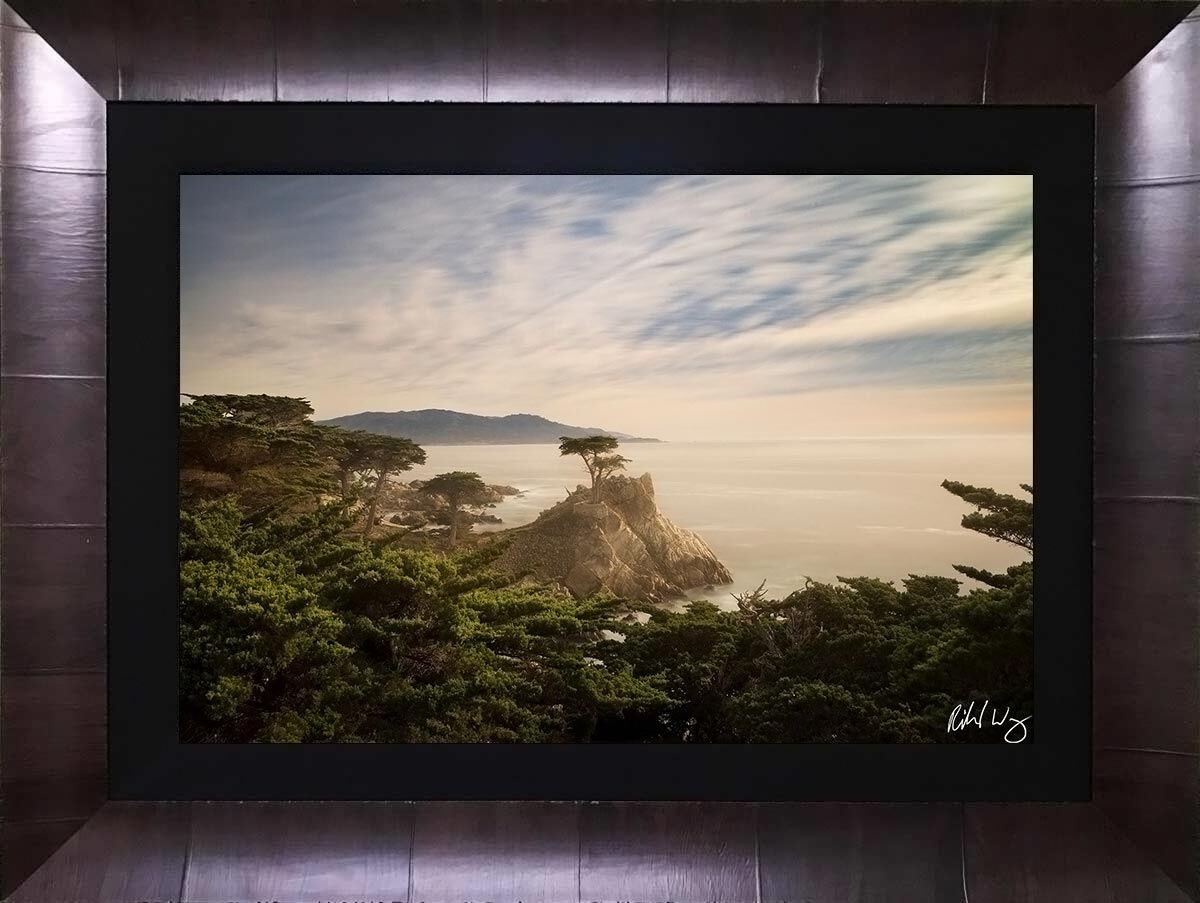 If you really want a piece of art to stand out then I would recommended custom framed wall art. Proper framing from a master framer should help draw the eye toward the art. External framing also helps protect prints from damage due to accidental contact and environmental factors. Framing options run the gamut from timeless museum-quality luxury such as this ROMA Tabacchino frame with a linen liner to frames with a contemporary gallery look.
Modern Wall Art For Living Room